The Santa Barbara Zoo is one of the most popular attractions in the city of Santa Barbara. Both residents and tourists enjoy visiting the Santa Barbara Zoo and the hundreds of different animals that can be found here. The Santa Barbara Zoo is the ideal place for children and adults to enjoy an exciting day of learning and fun. There are so many different exhibits at the Santa Barbara Zoo, which amounts to hours of fun and learning for people of all ages. The zoo is located on 500 Niño's Drive and is open seven days a week, from 10:00AM until 5:00PM. On holidays, the zoo may open up later or close early but it will ultimately depend on the particular holiday. The tickets for this zoo are quite affordable, only $14 for adults and $10 for children between the ages of 2 and 12 as well as individuals older than 65 years of age. Children who are under the age of 2 will be able to get into the zoo for free.
Santa Barbara is a beautiful city, located only a few hours away from Los Angeles, and is primarily known for being one of many places to travel to if you have a love for wine. Even if you are currently in the Los Angeles area, you can take a visit to Santa Barbara with the many Santa Barbara Wine Tasting Tours, which start off in Los Angeles and take you on the two hour journey to one of the sacred spots in California, a comfortable and relaxing spot that is unlike any other area in the United States. Santa Barbara is definitely the ideal spot for a wine tour, as is the state of California. While the beaches are absolutely stunning in the city, the wine area is up away from the usual hype, in a cozy little spot with some amazing hills and valleys.
Categories: All Blog Posts, Fun Things To Do Tags: santa barbara wine, santa barbara wine tasting, santa barbara wine tasting tours, santa barbara wine tasting tours from los angeles, santa barbara wine tour, santa barbara wine tours, wine tasting in santa barbara, wine tasting santa barbara, wine tasting tours santa barbara, wine tours santa barbara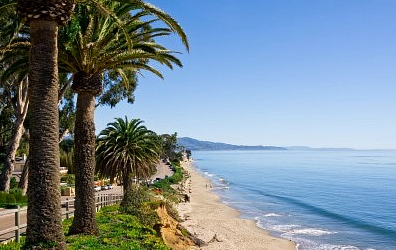 Santa Barbara, California is often referred to as, "The American Riviera." The city is compared this was because of all the shops, boutiques and great restaurants mixed in with a diverse worldly culture of friendly people. Santa Barbara has a very European feel with the lush mountain and valley scenery, the busy walkways, the gorgeous braches, and the architecture of the buildings. In addition, it is one of the cities for visitors to get around in and is only twenty square miles total. However small, the friendly city more than makes up for it with all the things to do here, not to mention the stunning hotels which treat you like visiting dignitaries.