Mission Santa Barbara Museum
The Old Mission Santa Barbara Museum is a popular tourist attraction in the city of Santa Barbara. If you will be headed to the city, this is one of the attractions that you will want to check out. The Mission of Santa Barbara was built and began in the late 1700's. And, while it has been over 200 years since it was first established, the Mission is still considered to be one of the most historical landmarks in all of the city of Santa Barbara. Because of this, people come from around the world to learn more about the Mission and its history.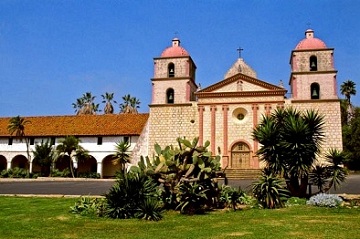 If you would like to visit the Mission Santa Barbara Museum, you can choose to go on a guided tour. There are tours in which you can be the guide or have someone walk around with you, telling more about the Mission as you walk around. The tour guides can speak a number of languages, which is convenient as many tourists travel from different parts of the world and my not necessarily know much English. The entrance fee to the museum is quite affordable, only $5 for adults, $4 for senior citizens, and $1 for children between the ages of 5 and 15. Anyone under the age of 5 gets free admission to the Mission.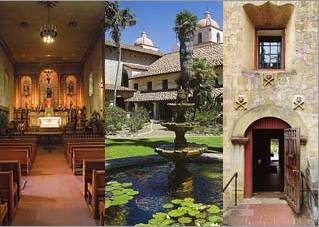 During your tour, you will learn about when the Mission was first established and what it was first made of. The first buildings that were made for the Mission were actually made out of adobe but eventually, new buildings were created, some of which were destroyed by a disastrous earthquake that took place in the early 1800's, 1812 to be exact. Another earthquake damaged much of the Mission as well. This earthquake took place in the early 1900's, in 1925. Restoring the buildings took a while, a total of two years, but the job did get done.
While visiting the Mission, you will learn all about what it stood for. You will also be able to learn about the different art and architecture of the building. The tour, whether you choose to have a guide with you or guide the tour on your own, will be quite a learning experience for you and whomever you have traveled with. The Mission Santa Barbara Museum is a place that is rich with history and culture and you will be simply amazed at everything that you will see.