Santa Barbara Museum of Art
If you are looking for a good place to visit in Santa Barbara, a place that will be educational and fun at the same time, the Santa Barbara Museum of Art is an ideal attraction to visit. The Museum of Art in Santa Barbara, California is a great place for both children and adults to check out and enjoy. It is a fun yet educational experience, in which people can learn about the art and history of many different cultures. This museum is home to a large number of different exhibits, each of which contains pieces of art from all sorts of artists from areas around the world.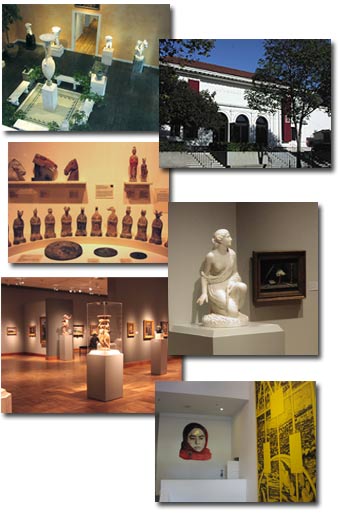 The Santa Barbara Museum of Art was first founded in 1941 and has since been a popular attraction in the city, offering people the experience that they would expect in an art museum but with even more than one would ever imagine to see. Some of the different types of art that can be found in this museum include antiques, Asian Art, European Art, American Art, modern art, photography, and more. If you are looking at the America Art, you will notice that artists such as Thomas Birch, John George Brown, and Samuel S. Carr all have pieces of their artwork featured in this museum. Each of these different pieces of art can be interpreted differently by those who are viewing them. This happens to simply be the most amazing aspect of art, because each piece tells a different story to a different person.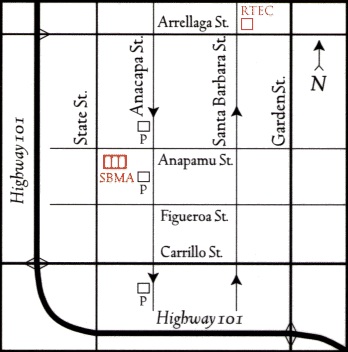 If you are looking at the European Art Collection, you will notice that popular names, such as Claude Monet, are featured throughout the museum. Claude Monet's Villas a Bordighera, an oil painting on canvas that was created in 1884, is proudly displayed in the Santa Barbara Museum of Art. Along with Claude Monet, many other European artists have their artwork featured in the museum, which includes Camille Corot, Pierre Bonnard, and Odilon Redon, all of whom were fantastic artists with such amazing vision and ability. Regardless of which type of art you are into, whether you prefer looking at modern art, photography, or any other form of art, there will be something at this museum that will catch your eye. With all its many collections of masterpieces and its different available exhibits, which frequently change to keep things interesting, the Santa Barbara Museum of Art is a great place to visit and is an educational experience for everyone to enjoy.