Jet Ski Rental Santa Barbara
One of the most exciting and adventurous things that you can do in Santa Barbara is give jet skiing a try. If you are an ambitious person seeking a thrilling experience, this is something that will be plenty of fun for you and it is also a common water activity in the Santa Barbara area. There are certain spots in Santa Barbara that offer Jet Ski rentals, along with kayaks and other types of water recreation equipment, all of which can be used to provide hours of entertainment and most importantly, excitement for people of all ages.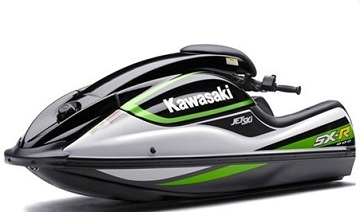 You can rent Kawasaki Jet Skis and begin your journey along the ocean water and the coastline of Santa Barbara. On the skis, you will have the perfect view of dolphins and sea lions, which is something that you may have never experience before. It will also add to the excitement of moving along the water at fast speeds, enjoying the scenery as you breeze right on by. The equipment will often be parked in the water so that you never have to wait long to get on your Jet Skis and head out for some fun.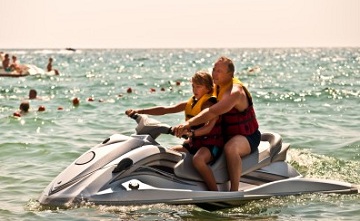 Along with the Jet Skis, you can also enjoy the opportunity to go on jet boats, which offers added space for more passengers. In fact, the jet boats can typically seat up to seven passengers, which is far more passengers than the Jet Ski allows for. Before you head out, whether you are on the Jet Skis or a jet boat, you will receive instruction from a guide, offering you the best information about safety procedures and things you should and should not do while on the water. You will also be advised to wear a lifejacket. While it is rare for a Jet Ski accident to occur, it is better to be safe than sorry and to take precaution.
If you have never had the chance to ride a Jet Ski before, you may be nervous about crashing or not being able to ride it correctly. If need be, you can get assistance with riding your jet ski, learning exactly how to maneuver it in the right ways. You can usually ride on the jet ski with one other person so if you do not feel comfortable driving it, you can simply sit behind the driver and enjoy the fresh breeze, wind flowing through your hair, and the amazing view.