Santa Barbara Zoo
The Santa Barbara Zoo is one of the most popular attractions in the city of Santa Barbara. Both residents and tourists enjoy visiting the Santa Barbara Zoo and the hundreds of different animals that can be found here. The Santa Barbara Zoo is the ideal place for children and adults to enjoy an exciting day of learning and fun. There are so many different exhibits at the Santa Barbara Zoo, which amounts to hours of fun and learning for people of all ages. The zoo is located on 500 Niño's Drive and is open seven days a week, from 10:00AM until 5:00PM. On holidays, the zoo may open up later or close early but it will ultimately depend on the particular holiday. The tickets for this zoo are quite affordable, only $14 for adults and $10 for children between the ages of 2 and 12 as well as individuals older than 65 years of age. Children who are under the age of 2 will be able to get into the zoo for free.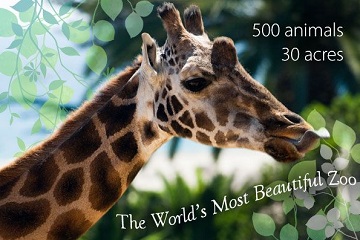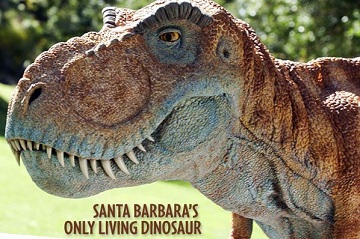 Some of the exhibits and animals that you will see at the Santa Barbara Zoo include the Amur Leopard, Cats of Africa, the Chilean Flamingos, Elephants, Penguins, and a whole lot more. Any animal that you can think of will most likely be featured at this zoo. There are many different attractions that can be found at the Santa Barbara Zoo. For example, there is a special barnyard that is open to everyone, specifically children who are interested in an up close encounter with animals. The barnyard is home to domesticated sheep and you can have the opportunity to feed these sheep if you would like to.
There is also a carousel directly inside of the zoo, which happens to be a favorite amongst the younger children who come to the zoo. The carousel only costs a $1 and is tons of fun to ride. Each of the carousel animals have been hand-carved they are absolutely amazing to look at. If you are traveling with a child or several children, make sure to give them some time to get on the carousel ride. There is also a Zoo Train at the Santa Barbara Zoo, riding around the zoo in a circle, which can be exciting for children and adults. With so much to do and see, you will end up spending the entire day having family fun at the zoo.