Canary Hotel Santa Barbara
The Canary Hotel in Santa Barbara is, by far, one of the best hotels in the city. The Canary Hotel is known for being a luxurious place to spend the night, with spacious rooms and comfortable beds, as well as a comforting atmosphere for all to enjoy. There are plenty of accommodations available at the Canary Hotel, so you will surely have your choice of which room you want to spend a few nights in. You will be able to choose from assorted Deluxe Rooms, as well as Premier Guest Rooms, Superior Guest Rooms, Junior Suites, and even the Canary Presidential Suit for the utmost luxury possible.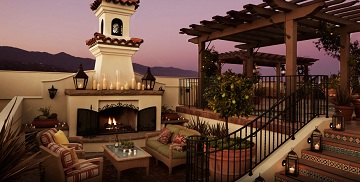 Along with is luxurious rooms and its genuinely comforting atmosphere, there are also plenty of amenities and services that are made available to all guests, ensuring that everyone has the time of their life and the greatest experience possible while at the Canary Hotel. Some of these services and amenities include high speed Internet, spa services from the comfort and privacy of your own room, which includes an assortment of massages and facials, valet parking, a fitness center, and a rooftop pool. With everything that the hotel has to offer, you never even have to step foot outside to enjoy your vacation.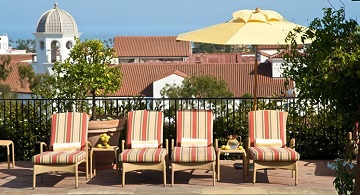 If you are looking to pamper yourself and spend time relaxing, the in-room spa services will be ideal for you. You will feel like luxury while receiving massages and facials that will improve your overall look and feel, both inside and out. If you would like to go for a dip, you can go swimming in the pool, which is located on the rooftop of the hotel, providing such an amazing view of the city of Santa Barbara. If you enjoy staying fit and working out, you will have a great time inside of the on-site fitness center. The state of the art facility is equipped with top notch equipment and you can even sign up for special classes, including Pilate's courses and yoga sessions.
The Canary Hotel is not just a fantastic place to lay your head at night; it is a place that provides you with hours of entertainment, without even having to leave the premises. If you are looking to stay in a hotel that will provide you with luxury, comfort, and entertainment, the Canary Hotel of Santa Barbara is definitely the right hotel to book for you and whomever you are traveling with.